Education
Higher Education Affordability
Every American must be afforded the opportunity to attend college if our economy is to remain strong and our nation globally competitive. Unless Congress acts, interest rates on subsidized Stafford student loans will jump from 3.4% to 6.8%, on July 1, 2013. We need to be making college more affordable, not less. If these rates double, the average student will have to pay an extra $1,000 per year for the life of their loan.
For example, a $23,000 loan would cost a student an additional $11,000 over a 20-year payment plan. This increase will affect 7.5 million people nation-wide, and close to 600,000 families in California for the 2013 – 2014 academic year. I have cosponsored legislation that would extend current rates by ending subsidies for big oil companies, but my colleagues on the other side of the aisle have put forward a counter proposal that would slash health funding for women and children. Congress needs to stop attacking women health programs and middle class families. Holding student loans hostage is not the answer.
How does student debt affect you and how would the increase in interest rates impact you? Please send me your comments via e-mail or on my Facebook or Twitter pages. Here are some of the comments that I've already received from constituents:
"All American professionals who don't have parents paying for their degrees are up to their neck in debt."
"I already have a hard time sleeping with my existing loans and I am only in my first year! (and living with my family to save an extra $10,000 a year.)"
"I go to the University of British Columbia in Vancouver, Canada… I still had to get a small loan, but the fact that I can go to another country and it be less expensive than staying in my own country is ridiculous."

One young woman wrote to me last year when Congress was discussing this issue that going to college was the worst decision of her life! I shared her story on the house floor: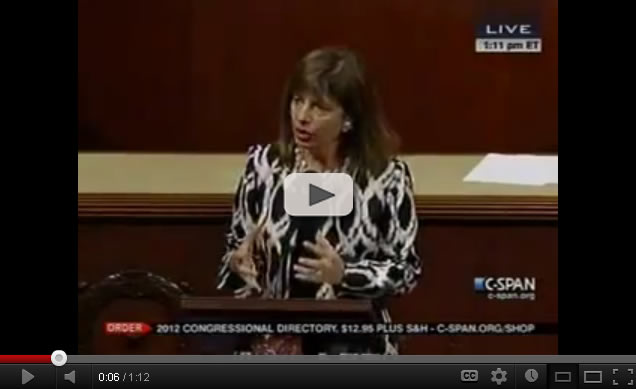 It is time to make sure that all students, including middle class and low-income students, have the right to go to college and see it as a good decision, not the worst decision of their lives.
College affordability is a serious problem. We cannot afford to increase the cost of higher education and accumulate more national student loan debt. If you have any questions, please call my District office at 650-342-0300 or visit my website at www.speier.house.gov.
I look forward to receiving your comments!